Congratulations, your class has recorded a milk carton recovery rate of 80% or higher! To celebrate your success and contribution to the health of the environment, spin the eco-friendly themed spin wheel to determine an activity for the entire class to enjoy.  
Environmental Acts
Build a Robot
Recycling Bingo
Build a Bird Feeder
Create Posters
Milk Carton Bowling
What goes Where
FREE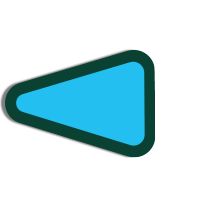 Please use your School Name
Learn more about the activity your class landed on below:
Suggested Activities Include:


Build a Robot from Recyclables*
• Students can work in teams to get creative and build something(i.e., robots or whatever their imaginations come up with! ) using empty milk cartons. Classrooms can display the finished creations in their room
WHAT GOES WHERE – BOARD GAME
• A fun and interactive way to learn which items are recyclable and which ones are not. Students sort game tokens into recycling or garbage on the game board.
• Download game tokens and board from Recycle Everywhere
https://recycleeverywhere.ca/programs/school/re101-resources/
BUILD A BIRD FEEDER FROM USED MILK CARTONS*
• Students will learn first-hand that new items can be made From recycled materials (i.e., bird feeders from recycled milk cartons). Visit recyclerightwithmilk.ca for inspiration
CREATE POSTERS AND CONTINUE THE LEARNING PROCESS AT HOME
• Students can get creative and learn what can be recycled, how to recycle and why its important to care for the planet
• Share posters with parents/caregivers to continue the conversation at home www.recyclerightwithmilk.ca
MILK CARTON BOWLING*
• Collect empty milk cartons to use as bowling pins. Set up a bowling alley (or alleys) and hold a tournament to determine the ultimate team of bovine bowlers
ENVIRONMENTAL ACTS OF KINDNESS/SERVICE
•Students can assist adults in maintaining green space at school
FREE Space
• There is a FREE spot located on the spin wheel, where students and teachers can choose which activity they would like to do (one of the activities listed or create your own!)
*NOTE: if an activity calls for milk cartons, REUSE the empty cartons your students have collected. Rinsing cartons is not required to recycle right; however, if reusing milk cartons we recommend rinsing before storing/using.