The Milk Program supports your school!
In addition to regular program benefits, registered schools are also eligible to participate in other special Recycle Recycle Right with Milk Program opportunities including:
Milk Moovers Make It Happen!
Milk Moovers are special people who make your school's Milk Program a success. Each year schools are given the opportunity to recognize and reward their Milk Moovers with the help of the Milk Program.
Past nominations for Magnificent Milk Moover include:
Milk delivery people
Student helpers
Parent volunteers
Milk Coordinators
Cafeteria operators/managers
Local businesses/grocery stores
Help us honour those who go above and beyond to give your school a fantastic Milk Program. Nominate your Magnificent Milk Moover! Nomination deadline is March 20, 2022.
Smoothie Station Grant
Hosting a health fair? The Milk Program wants to help your school celebrate nutrition!
Highlight a powerful bone building snack at your student health fair by including a "Smoothie Station". Here, students can learn and experience how to include milk in a simple, but satisfying snack.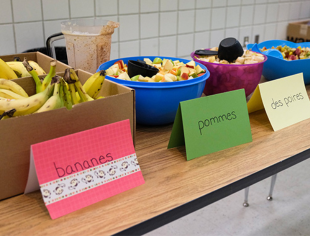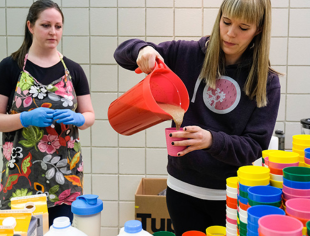 Apply to the Program to receive up to a $100 grant for your Smoothie Station. At this hands-on school staff led station, students will be invited to participate in helping make a smoothie. Samples will be available for all students to try. Only 20 Milk Program Smoothie Station grants are available per year. Requests are considered on a first come first serve basis.
Successful applicants will receive a confirmation email from the Milk Program. Grant money will only be provided following the event, upon submitting proof of receipt for the smoothie station groceries and sample cups.