While most family recipes are passed down from generation to generation, this dip was "passed up" to me by my 15-year-old daughter, Laila. As a true lover of cookie dough, Laila's always on the hunt for a good recipe to satisfy her craving. So when she found this recipe, trying it out was a no-brainer.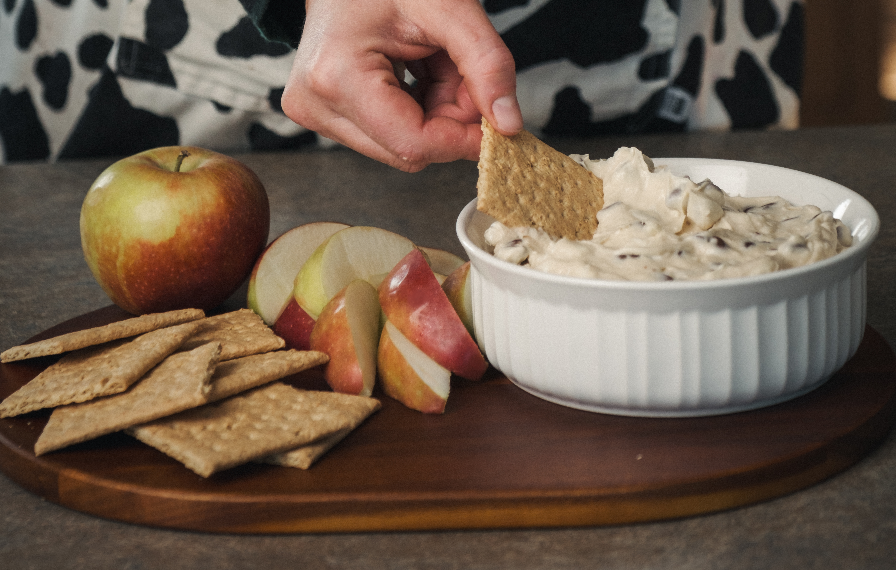 After a little tweaking, Laila really made this recipe her own and was kind enough to share it with me. It's now a household favourite – holidays, game days, any day – and it's so easy to make, because its no-bake, so you can skip pre-heating the oven.
At our house, we like to serve it with a side of pretzels, graham crackers, or fresh fruit for dipping, which makes it perfect for satisfying any craving.